Accountancy service for your business

Registration and review of your accounts
What does the accounting management of your company consist of? Accounting management takes into account not only general accounting, but also regulations, taxation, payroll and budget planning. Its aim is to help you understand accounting documents and control financial balances.
It is a tool for classifying all transactions, with a view to producing the most accurate picture possible of assets, resources, uses, and the structure of expenses and income, for the manager and economic partners.
We put at your disposal teams of experts dedicated to the elaboration of your accounting and the management of social, legal and fiscal aspects.
Our priority is to provide you with your balance quickly so that you can take your strategic decisions in the best possible conditions.
Throughout our mission, we take care to detect and report to you any anomalies that we encounter.
We adapt ourselves to your needs. The bookkeeping can be carried out by us or directly by you via the implementation of a specific tool in collaborative mode.

Starting or resuming a business
Analysis of the feasibility of your project
Funding and preparation of forecasts
Choice of legal status

Accounting expertise
Keeping and reviewing your accounting records
Preparation of your balance

Steering your company
Implementation of reporting, budgets/forecast accounts
Implementation of a cost accounting system
Management of your cash flow, dashboards, cost calculation

Taxation
Declaration of your tax obligations
Optimization of your tax system
Assistance during tax audits

Payroll and social management
Management of your payroll and social declarations
Consulting in social law and human resource

Legal expertise
Corporate Law
Legal advice

External finance director
Coordinate your structure's strategy and procedures
Check compliance with legal obligations

Evaluation and audit
Evaluation of your professional assets
Acquisition and disposal audit
Legal audit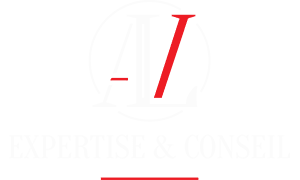 Hours
Lundi - Vendredi : 08h30 - 18h30
Hours
Lundi - Vendredi : 08h30 - 18h30