Conseils et expertise comptable en Hôtellerie & restauration
The hotel and restaurant sector is a major player in tourism and is one of France's rich heritage assets.
The sector is currently facing many difficulties: changes in the regulatory framework, a highly competitive environment, difficulties in recruiting, health crisis, etc.
You need a trusted partner to accompany you and ensure the success of a project to open or sell an establishment.
ALV EXPERTISE & CONSEIL's knowledge and experience in your sector of activity enables us to provide you with solutions adapted to your business.
We are at your side at every stage in the life of your company.
Cafes-hotel trade-restaurants

Starting or resuming a business
Analysis of the feasibility of your project
Funding and preparation of forecasts
Choice of legal status

Accounting expertise
Keeping and reviewing your accounting records
Preparation of your balance

Steering your company
Implementation of reporting, budgets/forecast accounts
Implementation of a cost accounting system
Management of your cash flow, dashboards, cost calculation

Taxation
Declaration of your tax obligations
Optimization of your tax system
Assistance during tax audits

Payroll and social management
Management of your payroll and social declarations
Consulting in social law and human resource

Legal expertise
Corporate Law
Legal advice

External finance director
Coordinate your structure's strategy and procedures
Check compliance with legal obligations

Evaluation and audit
Evaluation of your professional assets
Acquisition and disposal audit
Legal audit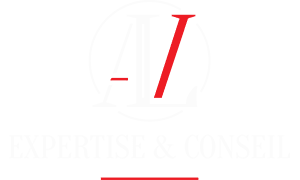 Hours
Lundi - Vendredi : 08h30 - 18h30
Hours
Lundi - Vendredi : 08h30 - 18h30