Advice and expertise for running your business

Accounting management is the preliminary stage in the management of your company. It allows you to answer several questions: namely, to determine whether the company is profitable? what is its level of performance?
You are looking for technical advice specific to your company? Let us know your needs and we will provide you with teams of experts who are responsive and close to you, dedicated to monitoring your accounting and managing the social, legal and tax aspects of your entity.
We can intervene punctually or regularly according to your needs in the following areas :
Setting up a reporting system
Drawing up budgets/forecast accounts
Set up cost accounting
Management of your cash-flow, dashboards, costing
Advice in the organization of your structure
Support during your negotiations in your projects (financing, acquisition of assets…)
Follow-up of your customers' payments
To help you manage your structure, we are able to offer you a software to establish your quotes and invoices.

Starting or resuming a business
Analysis of the feasibility of your project
Funding and preparation of forecasts
Choice of legal status

Accounting expertise
Keeping and reviewing your accounting records
Preparation of your balance

Steering your company
Implementation of reporting, budgets/forecast accounts
Implementation of a cost accounting system
Management of your cash flow, dashboards, cost calculation

Taxation
Declaration of your tax obligations
Optimization of your tax system
Assistance during tax audits

Payroll and social management
Management of your payroll and social declarations
Consulting in social law and human resource

Legal expertise
Corporate Law
Legal advice

External finance director
Coordinate your structure's strategy and procedures
Check compliance with legal obligations

Evaluation and audit
Evaluation of your professional assets
Acquisition and disposal audit
Legal audit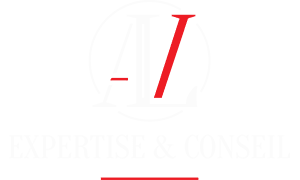 Hours
Lundi - Vendredi : 08h30 - 18h30
Hours
Lundi - Vendredi : 08h30 - 18h30