Audit and evaluation of your business

VALUATION
Valuation : acquisition of a structure, disposal, capital increase… We accompany you in the valuation of your professional property.
DISPOSAL AUDIT
Are you considering selling your structure? We can carry out a disposal audit to improve the visibility that a manager must have on his company before selling it. It allows us to anticipate the possible risks that could jeopardize the sale. It is useful to detect the weak points of the company in order to correct them prior to the sale.
The sale audit can also be used at the time of negotiations with the purchaser; for example to establish the earn-out clause.
ACQUISITION AUDIT
If you are planning to acquire an entity, we carry out acquisition audits enabling you to check that the accounting, financial and legal data correspond to reality.
We will be pleased to assist you in the due diligence procedures to be implemented.
LEGAL AUDIT
Your entity requires the appointment of an auditor or you decide to freely call upon an auditor, our firm is registered with the Paris Court of Appeal.
Our team of professionals ensures you a quality audit: transparency, faithful image and sincerity of the accounts.

Starting or resuming a business
Analysis of the feasibility of your project
Funding and preparation of forecasts
Choice of legal status

Accounting expertise
Keeping and reviewing your accounting records
Preparation of your balance

Steering your company
Implementation of reporting, budgets/forecast accounts
Implementation of a cost accounting system
Management of your cash flow, dashboards, cost calculation

Taxation
Declaration of your tax obligations
Optimization of your tax system
Assistance during tax audits

Payroll and social management
Management of your payroll and social declarations
Consulting in social law and human resource

Legal expertise
Corporate Law
Legal advice

External finance director
Coordinate your structure's strategy and procedures
Check compliance with legal obligations

Evaluation and audit
Evaluation of your professional assets
Acquisition and disposal audit
Legal audit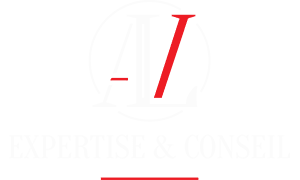 Hours
Lundi - Vendredi : 08h30 - 18h30
Hours
Lundi - Vendredi : 08h30 - 18h30