Consulting and accounting firm for individuals

ALV EXPERTISE & CONSEIL can assist you in drawing up your personal tax returns whether you are a tax resident in France or not (income tax, property wealth tax). In order to better assist you, we have a department dedicated to real estate investors (SCI, LMP/LMNP, property income, etc.).
We also intervene in the optimisation of your tax system and the management of your assets. Our multidisciplinary skills enable us to guide you towards the best options according to your personal and professional situation. Protection against risks, preparation of your retirement…
These missions will be carried out in the strictest respect of the professional secrecy to which the Chartered Accountant is bound.
Thanks to our partner and depending on the missions carried out, you can benefit from a tax credit of up to 50% of the amount of our services.

Starting or resuming a business
Analysis of the feasibility of your project
Funding and preparation of forecasts
Choice of legal status

Accounting expertise
Keeping and reviewing your accounting records
Preparation of your balance

Steering your company
Implementation of reporting, budgets/forecast accounts
Implementation of a cost accounting system
Management of your cash flow, dashboards, cost calculation

Taxation
Declaration of your tax obligations
Optimization of your tax system
Assistance during tax audits

Payroll and social management
Management of your payroll and social declarations
Consulting in social law and human resource

Legal expertise
Corporate Law
Legal advice

External finance director
Coordinate your structure's strategy and procedures
Check compliance with legal obligations

Evaluation and audit
Evaluation of your professional assets
Acquisition and disposal audit
Legal audit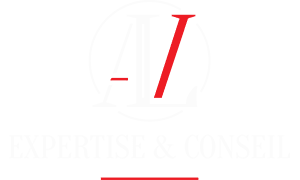 Hours
Lundi - Vendredi : 08h30 - 18h30
Hours
Lundi - Vendredi : 08h30 - 18h30