Consulting and building expertise – Office in Paris and Brest

You are an
electrician, carpenter, mason, painter, plumber …?
As a building contractor, your wealth is your know-how.
While being strongly involved in your relationship with your customers, you must also assume employer responsibilities and bear the professional risks regarding your activity.
We can offer you solutions adapted to your activity and indispensable tools for the management and development of your company.
We offer you a personalised accompaniment in order to optimise the management and profitability of your firm.
We are committed to you at every step of your company's life.

Starting or resuming a business
Analysis of the feasibility of your project
Funding and preparation of forecasts
Choice of legal status

Accounting expertise
Keeping and reviewing your accounting records
Preparation of your balance

Steering your company
Implementation of reporting, budgets/forecast accounts
Implementation of a cost accounting system
Management of your cash flow, dashboards, cost calculation

Taxation
Declaration of your tax obligations
Optimization of your tax system
Assistance during tax audits

Payroll and social management
Management of your payroll and social declarations
Consulting in social law and human resource

Legal expertise
Corporate Law
Legal advice

External finance director
Coordinate your structure's strategy and procedures
Check compliance with legal obligations

Evaluation and audit
Evaluation of your professional assets
Acquisition and disposal audit
Legal audit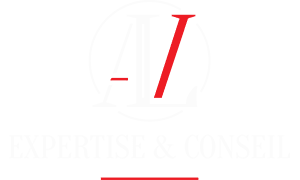 Hours
Lundi - Vendredi : 08h30 - 18h30
Hours
Lundi - Vendredi : 08h30 - 18h30