Conseils et expertise pour les investisseurs Immobiliers
We accompany you in your reporting obligations but also in your investment projects.
We are at your side to help you choose the most appropriate tax regime according to your property or properties, your asset strategy, your operating mode and your ownership objectives: professional or non-professional furnished rental company, micro-BIC, micro-company, bed and breakfast, property management company…
Short term rentals, shared flats, tourist or student residences… You have chosen to invest with the status of a furnished rental company (unprofessional or professional) and thus benefit from the associated tax advantages.
The accounting and tax obligations incumbent on the lessor in furnished accommodation are close to those of a real company. The complexity and constant evolution of tax rules can quickly become difficult to grasp.
By entrusting the accounting and tax management of your rental to a specialist in this activity, you free yourself from your obligations towards the tax authorities and all the risks they entail.
Our team specialized in furnished rentals accompanies its clients throughout France and even abroad in their accounting and tax obligations.
Our specific offer dedicated to you

Your status as a furnished renter :
Registration formalities at the Registry
Formalities for joining an Approved Management Centre
Your accounting and reporting obligations
Keeping your accounts
Your VAT declaration
Drawing up and sending your tax bundle
Preparing your income tax return
Property management company (sci)
To create a Real Estate Civil Society confers many advantages such as for example :
The protection of the assets of the partners of the company
Management of the company
Simplified transmission of real estate assets
The possibility of optimising taxation
Beyond these benefits, creating an ICS is an exercise that requires real precision.
Care should be taken when drafting the articles of association of the SCI, as these organise the relationships between the shareholders. It is therefore necessary to pay the utmost attention to the drafting of the various clauses in order to avoid potential conflicts between shareholders.
The management of a SCI requires accounting, tax and legal obligations that can be complex. Each year, within six months of the end of the financial year, the manager of the non-trading property company must present the accounts for approval by the meeting of partners.
If you are planning to create a real estate company, our team is available and reactive to accompany you on the different possibilities according to your objectives.
Our specific offer dedicated to you
Registration of your accounting
Periodic tax returns
Legal documents related to the approval of accounts
Preparing your income tax return

Starting or resuming a business
Analysis of the feasibility of your project
Funding and preparation of forecasts
Choice of legal status

Accounting expertise
Keeping and reviewing your accounting records
Preparation of your balance

Steering your company
Implementation of reporting, budgets/forecast accounts
Implementation of a cost accounting system
Management of your cash flow, dashboards, cost calculation

Taxation
Declaration of your tax obligations
Optimization of your tax system
Assistance during tax audits

Payroll and social management
Management of your payroll and social declarations
Consulting in social law and human resource

Legal expertise
Corporate Law
Legal advice

External finance director
Coordinate your structure's strategy and procedures
Check compliance with legal obligations

Evaluation and audit
Evaluation of your professional assets
Acquisition and disposal audit
Legal audit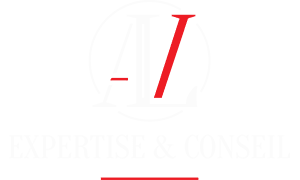 Hours
Lundi - Vendredi : 08h30 - 18h30
Hours
Lundi - Vendredi : 08h30 - 18h30