Advice and expertise for Craftsmen / traders
The close relationship you maintain with your customers makes you a key player in local life. As a creator of jobs and wealth, you are an indispensable link in the economic dynamism.
Your strength is your know-how. As a company manager, you also have to keep accounts, pay your expenses, monitor your cash-flow, make yourself known and build customer loyalty.
We relieve you of your management obligations so that you can devote yourself fully to your business.
We bring you our expertise in the accounting, tax, social and legal fields.
By our presence at your side, we are committed to the success and development of your company.

Starting or resuming a business
Analysis of the feasibility of your project
Funding and preparation of forecasts
Choice of legal status

Accounting expertise
Keeping and reviewing your accounting records
Preparation of your balance

Steering your company
Implementation of reporting, budgets/forecast accounts
Implementation of a cost accounting system
Management of your cash flow, dashboards, cost calculation

Taxation
Declaration of your tax obligations
Optimization of your tax system
Assistance during tax audits

Payroll and social management
Management of your payroll and social declarations
Consulting in social law and human resource

Legal expertise
Corporate Law
Legal advice

External finance director
Coordinate your structure's strategy and procedures
Check compliance with legal obligations

Evaluation and audit
Evaluation of your professional assets
Acquisition and disposal audit
Legal audit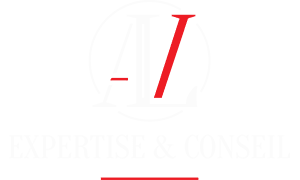 Hours
Lundi - Vendredi : 08h30 - 18h30
Hours
Lundi - Vendredi : 08h30 - 18h30