Tax advice and expertise for your business

Taxation is constantly changing and you want to make your life easier, while being sure you comply with the law. We take care of all your
tax obligations
: VAT declarations, apprenticeship tax, business tax, company car tax, CVAE, CFE, 3% tax…
We are also at your side to optimise the taxation of your structure and help you in your choices: tax consolidation, option to corporate tax, optimisation of your executive remuneration and social security cover, among others.
Your structure may be subject to an accounting audit by the tax authorities. A tax audit can be destabilising, and it is always a source of loss of time, stress and worry for you. We offer to assist you, partially or totally, to prepare the requested documents, to liaise with the administration and to prepare answers to follow up on questions and notifications. The audit can also take place within our firm.
A chartered accountant is in charge of your file and will always be at your side for a personalized approach to your tax issues.

Starting or resuming a business
Analysis of the feasibility of your project
Funding and preparation of forecasts
Choice of legal status

Accounting expertise
Keeping and reviewing your accounting records
Preparation of your balance

Steering your company
Implementation of reporting, budgets/forecast accounts
Implementation of a cost accounting system
Management of your cash flow, dashboards, cost calculation

Taxation
Declaration of your tax obligations
Optimization of your tax system
Assistance during tax audits

Payroll and social management
Management of your payroll and social declarations
Consulting in social law and human resource

Legal expertise
Corporate Law
Legal advice

External finance director
Coordinate your structure's strategy and procedures
Check compliance with legal obligations

Evaluation and audit
Evaluation of your professional assets
Acquisition and disposal audit
Legal audit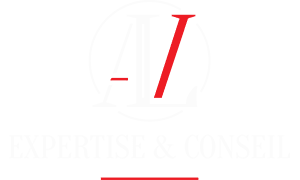 Hours
Lundi - Vendredi : 08h30 - 18h30
Hours
Lundi - Vendredi : 08h30 - 18h30